Hi,
I release the Beta version of the SNS-HDR Pro 2.0
The main changes:
1. Added the ability to create a masks (up to 12).
2. Added the ability to save the project with preset, history and masks (*snsx file format).
3. Added support for the command line parameters.
4. Enabled EXIF and GPS option.
5. Added zoom, rotate and flip tools.
6. Added White Point and Black Point parameters.
7. Added ability to change the monitor color profile.
8. Fixed merging the colors in lights.
9. Enabled 360° panorama mode option.
10. Added the "quiet" mode for the command line options.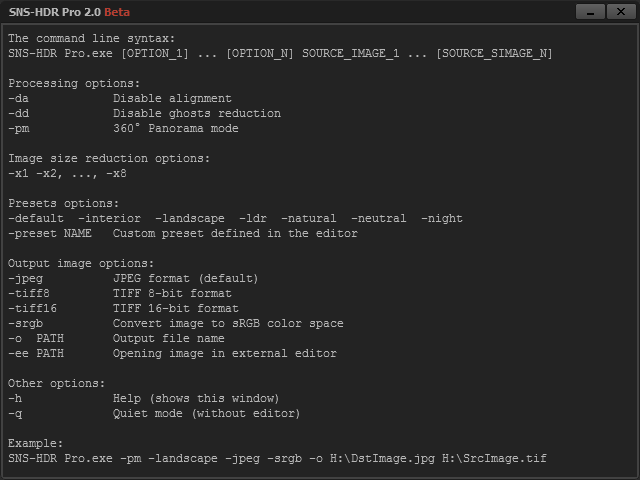 [
Setup file
]
Latest version 2.0.0.9